The Institute of Diplomacy and International Studies held a forum to brainstorm on Kenya's Candidature for the UNSC Non-Permanent seat 2021-2022 on 24th January, 2020. Kenya's candidature has been endorsed by the African Union but the insistency and consistency of Djibouti to vie for the same seat raises the fundamental question relating to the capacity of Africa to develop and support a common strategy for advancing the continent's interests in global affairs. It further raises the question of the emerging debates on the issue of nationalism vs. regionalism/globalism on the Continent, in a highly competitive 21st Century globalizing world. The reflection was on;
Assess the emerging dynamics  in the region as Kenya and Djibouti  compete  for the seat

Reflect on the main/priority agenda that  the winning candidate plan to pursue for the Horn of Africa and Africa during its tenure as the Continents representative at the UNSC

Reflect on the question of nationalism vs. regionalism  in this context

Reflect on the ongoing debates on UN reforms and Africa's role in that regard

Discuss the role of other stakeholders in particular, the academic institutions and community, the international organizations and practitioners in this regard.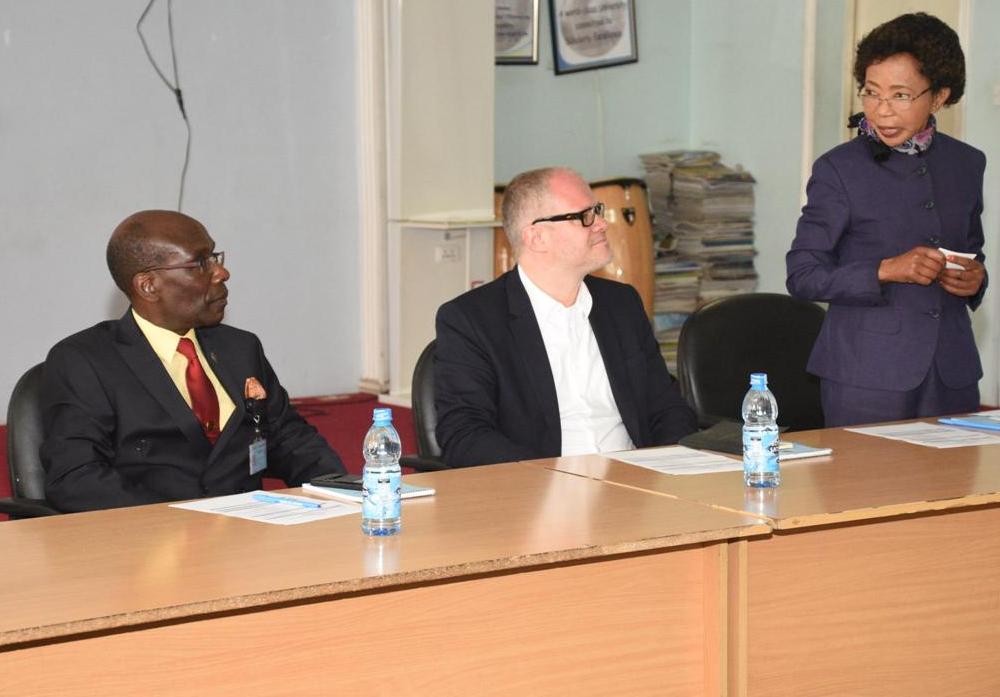 From Left: DVC AA- Prof. Julius Ogeng'o, Strategic Engagement Director, Crisis Action International- Sacha de  Wijs and Director IDIS- Prof. Maria Nzomo
The Forum brought together relevant government agencies, academic, research and training institutions and practitioners.